Handmade, Ultra High Definition Layflat Albums
Hand-Mounted on double-thickness board pages that do not bend. Rounded corner pages add a finished look.
Our premium albums set the standard for beauty, durability and style. Hand crafted from the highest quality materials, our albums will vibrantly display your most treasured memories for generations
Every page spread lays flat without any gutter to separate the pages, creating gorgeous panoramic views from edge to edge.
Seamless capture any moments. The Pro Albums are part of our premium storybook range, printed on our infamous Fujifilm Frontier Drylab for the ultimate in print quality. These Ultra High Definition prints are flat mounted back-to-back to form a firm page with a neat centre fold and true 180 degree layflat display. Printing on a pure white base page with 6-colour drylab ink produces brilliant colour and crisp contrast with healthy skin tones and seamless gradations.
專業手工壓線(約0.2寬),180度大攤平讓您怎麼翻都不會闔起來喔~愛怎麼翻就怎麼翻唷~擺脫傳統銀鹽沖印相紙為環保,強調完全原廠墨水,其印刷後所呈現出來的鮮豔生動色彩,可完美的呈現各種影像主題,包含人物、風景、動植物..等。尤其在 人像膚色與暗部的顏色表現上更是可圈可點。利用淡藍與淡紅色墨水,可使影像產生非常平滑的漸層,不會有顏色跳階問題也幾乎看不見顆粒感。
四角貼心導圓角讓您在翻書的過程中不會因為邊邊尖銳而特意小心,導上圓角反而符合手部工學讓您在翻閱時是順手的!也不會因為四角尖銳而看起來較銳利。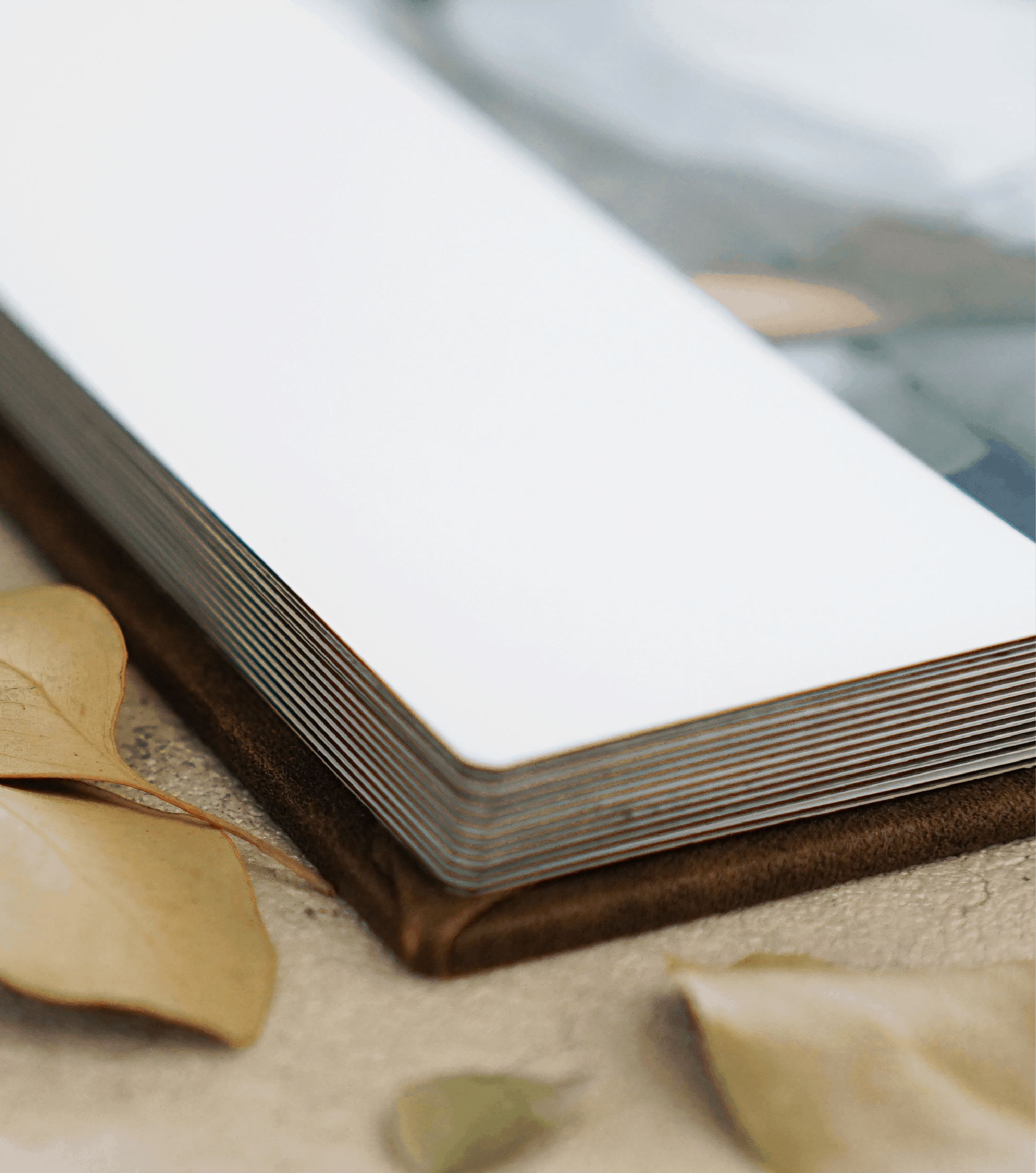 Our Pro Albums have wide landscape format pages. By mounting the entire sheet flat and binding on the left, the firm 2mm thick page has no fold, gutter or split through the centre. A premium option for family photo albums, wedding albums, portfolio's, and more, our seamless Pro Albums stand above the rest.
相紙輸出後,我們將其與PVC背膠貼平後重壓相本使它們更加貼緊後與包覆於硬紙板製作成封面製作成一本相本,我們累積了多年相本製作經驗不斷改良升級並提供多樣性選擇。針對相本與一般書本的差異特別加強防護與保存。
Our pages have a thick, robust core that doesn't bend or curl. Built to last, our solid pages exude craftsmanship and quality.
Enjoy the perfect marriage of beauty and durability with the refined elegance of our Leather-Lux or Genuine Leather covers.
We have a robust selection of sizes available, from a small 6×6 album that fits in a handbag to a giant 12×15 coffee table album.